Get a Free Trial with a Bushnell Rangefinder
---
We love Bushnell and you will too. After all, it is the #1 Rangefinder in Golf.
In total honesty, we wouldn't take to the course without a Bushnell laser rangefinder on the bag. They give pinpoint yardages to the flag, allowing golfers to take aim without any doubt in their mind – something that can cripple even the best of us!
71% of golfers use a Distance Measuring Device on the course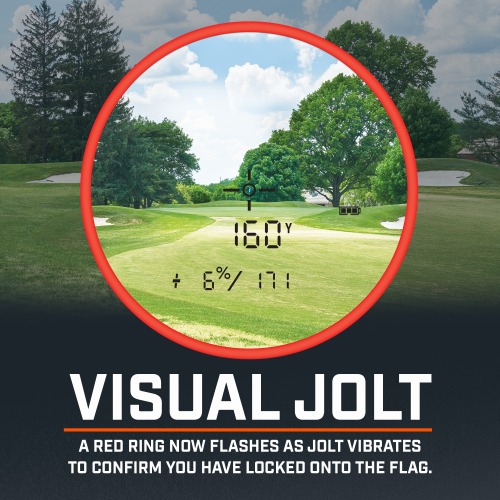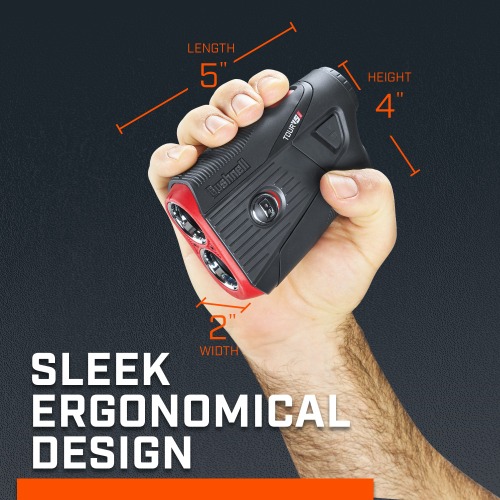 These rangefinders will help everyone's game. After all, wouldn't you swing with more confidence if you could guarantee you have the exact yardage to the flag? Exactly! So, why not pop by the pro shop to browse Bushnell's complete range? Or, better still, take the pro shop's demo unit out for a FREE trial!
Take our Bushnell Tour V5 Slim Shift laser rangefinder out for a FREE trial
There's no catch and no obligation to buy. We just want you to experience how good Bushnell is first hand! We recommend booking out the trial unit in advance to avoid any disappointment, which you can do via the button below.
Terms & Conditions
Offer available subject to availability.
Free trial is available for a maximum of 18-holes.
One free trial per customer.
Professional staff may require a deposit or holding payment (fully refundable) while the unit is on trial.
The trial unit must be returned in the same condition it is supplied in or the user may be required to pay for damages/repairs.
Professional staff reserve the right to end the offer at any time without prior notice.